Michael Martis, a New Jersey transplant to Colorado spent many years working in the drywall industry for a slew of contractors and other companies. During this time he noticed that there was a great lack of professionalism in the industry and he sought out a way to change that one client at a time. He decided to start Drywall Finishing, LLC in 2002. His main goal was to close the gap of communication and understanding between the customer and their drywall company. He wanted a company that would leave a smile on every customers face knowing that they got more then they asked for. From cleanliness to getting the job done on time and within budget, Mike has created a winning recipe for success in the drywall business. His enormous list of gratified customers since his initial launch in 2002 speaks for itself when it comes to his integrity to be the best in the business.
Drywall Finishing is also a proudly run family operation. Mike's mom administers the day to day office work while his dad and brother lend their over 50 years combined experience in the drywall industry to the quality and craftsmanship that makes these guys stand out miles above the rest.
There is no drywall project to big or too small for Drywall Finishings crews. From patches to texturizing, basements to remodels, residential to commercial, Mike and his drywall crews have tackled and welcome it all.
If you are looking for a trustworthy drywall company in the Denver metro or surrounding counties you will not need to look any further as you have found the right choice with Mike Martis and Drywall Finishing, LLC. (Many would say the only choice!)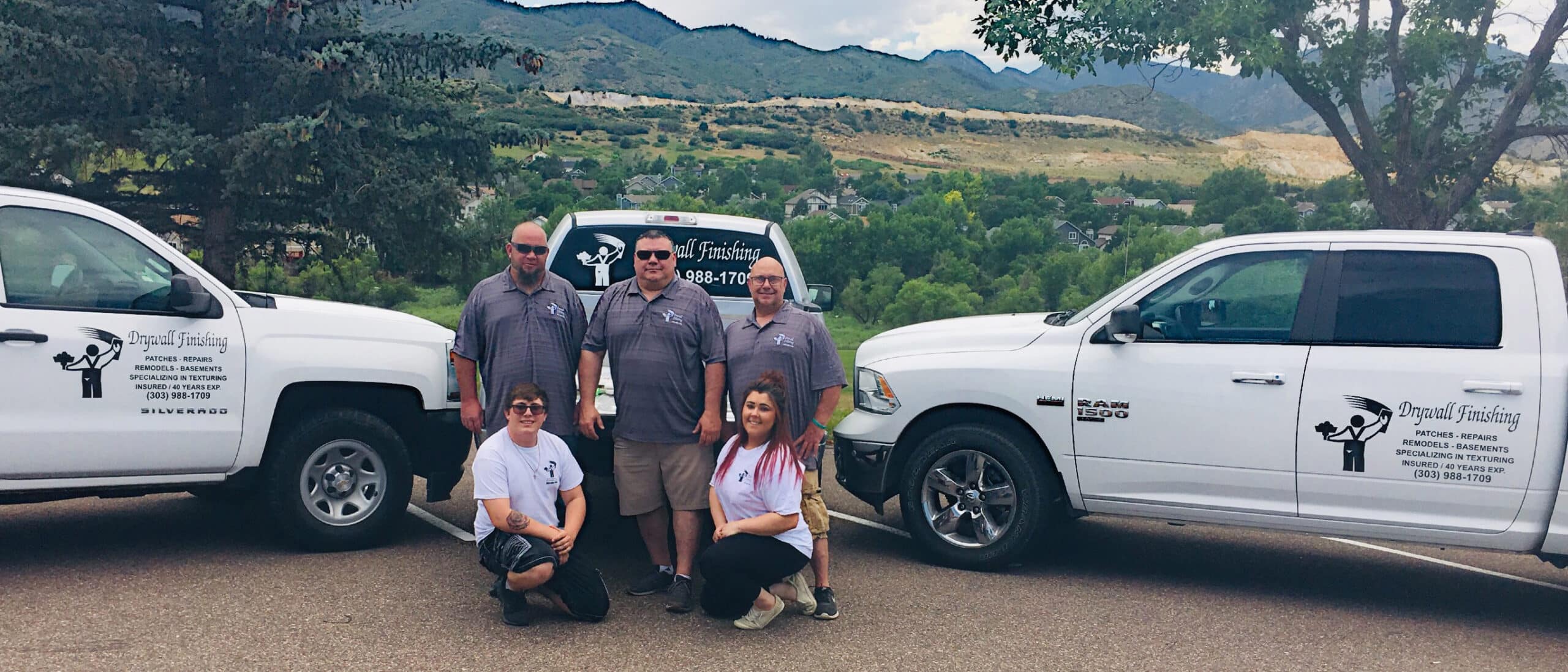 OVER 50 YEARS OF EXPERIENCE
With over 50 years of family experience in the industry, you will be hard pressed to find a more professional and capable drywall company to tackle your drywall project no matter how large or small.
We are proud to offer a six month 100% guarantee on all workmanship we perform. The only exception to our guarantee is if the foundation causes cracking by shifting or settling.
In the unlikely case you are having a problem with a recent job simply contact us and we wll be more then happy to repair it if it's within the guidelines of our gurantee.
6 Months Against Cracking

6 Months Against Blistering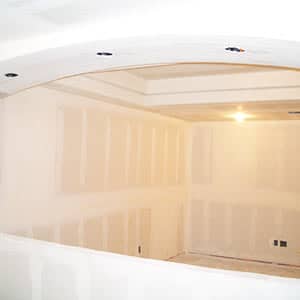 "I am delighted with the work you did. It was done in a competent and workman like manner, something you don't regularly see these days. I appreciate that you started on the day we agreed on, and returned each day to complete the following stages. I found the work site cleaned up at the end of each day and the employees you had at my house to be friendly and respectful of my property.

I will recommend you in the future and please feel free to use my name as a reference if you see fit."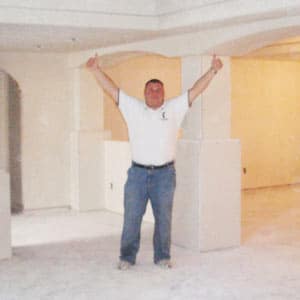 "Retextured out whole house and it looks amazing! You guys were fast and efficient, accommodating and a pleasure to have in my home! Thank you so much for all your hard work. We'll miss having you around."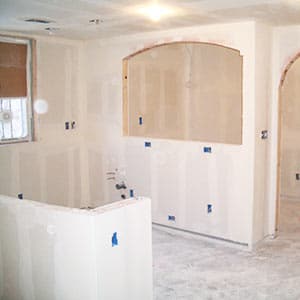 "Mike and his crew were awesome! Very professional, friendly, fair price and the drywall looks super! I highly recommend him to anyone, he's great!"
Drywall Finishing services drywall patching & repairs for home owners, builders, general contractors and more in the Denver metro area. Our team works on projects from bathroom & kitchen remodels, to additions, basements, custom homes as well as commercial work and more!
Are you looking for the best drywall company in the business? Click the button to your right for a free estimate today!